Want to stretch your creativity, have some fun, and bust out of your shell?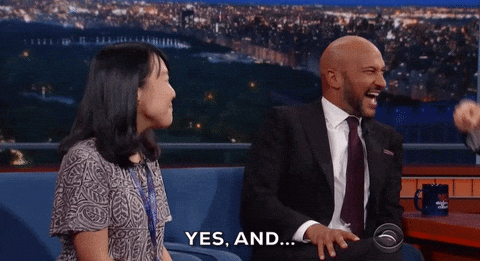 Do you want to conquer the feelings of being socially awkward, introverted, embarrassed around your peers, or at a loss for words when it matters most?
We are launching a brand new Introduction to Improvisational Theater (Beginning Improv) Class starting January 9th at 6:00 pm at the Thumbnail Theater in Snohomish to solve this very problem!
When I first began Crackpot Comedy, I wrote my students and followers emails and blog articles explaining my mission to help them be less of a humorless bore.
Sadly, I still feel like a failure since even though I helped some people, the annoying people of the world seem to be multiplying.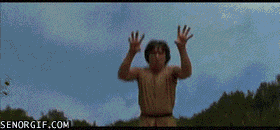 It has gotten me so riled up that I want to ATTACK the problem even more vigorously with the art of improv comedy.
[Cue music: "Everybody Was Kung Fu Fighting"]
Probably more people than you think feel socially awkward, shy, embarrassed around their peers, or at a loss for words. I talk to many people stuck in a rut, or who feel they need more creativity and fun in their lives. Still, others suffer from not feeling accepted. Worse, we all have to deal with annoying people!
It makes me sad to think of all the individual suffering in the world. So many people sulk through lives of quiet desperation.
That's why I want to do my part and take some action to make a difference.
The solution is not a pop-psychology book or a boring seminar!
The answer is the dynamic world of Improvisational theater, which is by far one of the best ways I have ever seen to accomplish the following:
Self-Confidence
Communication Skills
Creative Exploration and Expression
Being loved as a member of a select group
Significance
And while achieving all of this in your life, the best part of all is that you can do it while having enormous fun, with gut-busting laughs at the same time!
Here's what one of our students said about our class...
"I want to personally thank you again for providing us this opportunity. It is rare when I can find something I enjoy that Nancy does as well. The friendly environment you provide, which I don't think is all that common in a "theater arts learning" setting, really enables this to happen. For us to have the opportunity to do something together is really special. Who knows, maybe you will make us all famous someday 🙂

Thanks a bunch, looking forward to a lot more fun this coming year."

~Bill Dewey, Marysville, WA
Many people take improv who have no interest in acting but are looking for an excellent way to improve themselves in a variety of capacities. The experience and knowledge that you gain from participating in improv will enrich you in many unique ways. Some of the universal benefits are:
Increased Confidence
Improved Public Speaking Skills
Enhanced Acting Abilities
Gained Comfort in Social Settings
Refined Brainstorming Abilities
Improved Listening and Observation Skills
Enhanced Creative-Thinking Abilities
Improved Decision-Making Skills
Team Development Skills
Because I have personally witnessed dozens of people making serious breakthroughs, I am proud to introduce my:
New Year's Money-Saving Boring-People Exploder Deal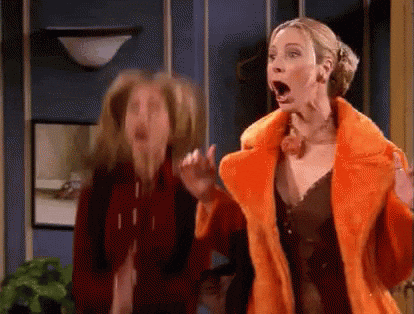 Your sense of significance and self-confidence in social situations will radiate when you know exactly how to communicate easily with people while adding far more creativity and fun in your life… While EXPLODING boredom right out of the room!
Early-Bird 65% Off Customary Prices for Classes That Offer Less.
Get this deal now; click here.
Save $185 Off Retail. An 8-week class with a similar description at a local theater costs $285, and we are only charging $100 for the entire 8-week course. Plus, as a bonus, you get weekly class notes and actions steps are also going to be made available to attendees, along with access to our students-only private Facebook group.
Why are we offering this at such a deeply discounted price?
We have had a lot of people that have expressed interest in taking a class, but they don't feel that they can jump right into an intermediate improv group, much less play with the advanced improvisers.
However, we also realize that to start a new improv group requires work, and we wanted to give an incentive to our students to jump on this and tell their friends, and we wanted this price to be buzz-worthy!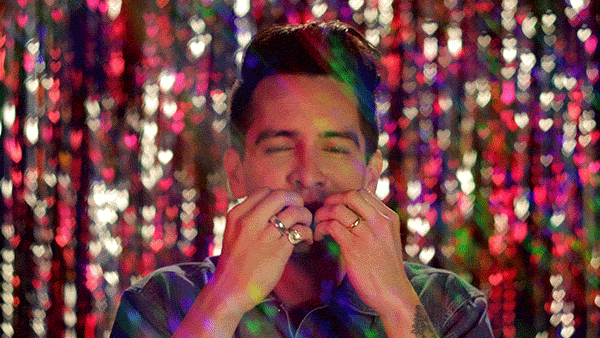 Here are the details of the class:
Introduction to Improvisational Theater and Improv Comedy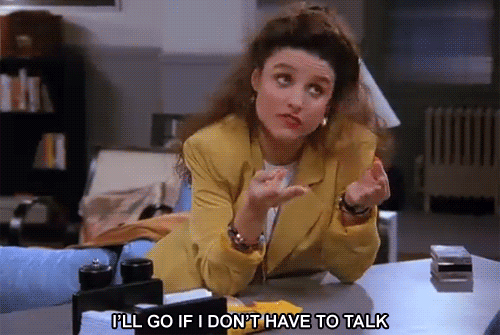 Our Improv 101 Class is a great introduction to improv theater and improv comedy.
Come and have a great time exploring the basic improv vocabulary and techniques behind this fun art form through scenes, games, and exercises in a fun, supportive environment—no theater experience required of any kind.
At the end of the class series, we'll have a student showcase where you can invite family and friends to be audience members.
Prerequisites: Must be at least 18 years of age (13+ upon special consideration and with permission of the instructor).
When: Wednesdays, January 9th through February 27, 2019, from 6:00 PM to 8:30 PM.
Recital on March 2nd from 7:30 PM to 9:00 PM.
Instructor: David Flynn
Price: $100 (plus tax) for 8 weeks (preferred), or $15 Each class for drop-in or (approval required)
Where: Tim Noah Thumbnail Theater, 1211 4th Street, Snohomish, WA 98290 on the corner of D Avenue and 4th Street. See the www.thumbnailtheater.org for more information on off-street parking, etc.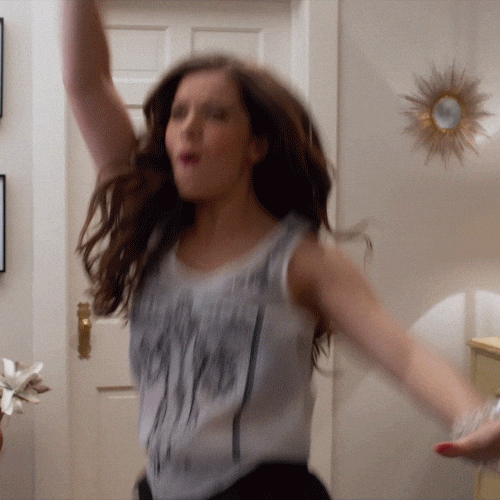 Additional Notes:
All students must attend the first day of classes.
You must visit six out of the eight classes to move onto the next level of courses offered.
We do not provide makeup sessions for classes you do not attend.
All classes are subject to a change in day/time/venue/instructor.
Learn more about improv here: https://en.wikipedia.org/wiki/Improvisational_theatre
RSVP and Share Our Events Online:
Refund Policy:
Tuition is only fully refunded if the student contacts Crackpot Comedy one or more weeks before the date of the first class.
Refund or deferment requests received after that time are not eligible for a refund or deferment.
Please contact us here regarding questions about payment, returns, and suspension.
Bonus For Signing Up Now:
Weekly class notes with mega-improv wisdom bombs, resources, tricks, tips, and accelerated learning opportunities
Access to our students-only private Facebook group to discover more goodness and commune with our community.
Although we prefer that you register and pay online, you may also pay us directly by cash or check—made out to Crackpot Comedy and sent to 1429 Avenue D #436, Snohomish, WA 98290. Again, it is easy to pay online via secure PayPal method by clicking here.
I hope to see you soon!
Jesse Stoddard
www.CrackpotComedy.com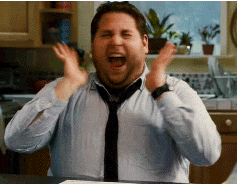 SIGN UP FOR IMPROV 101
Hurry! Time is running out!
P.S. I know you will love this class. What have you got to lose? Check out some of the fun pictures I have below of previous classes.
The Crackpot Comedy Cavalcade Collective Snohomish Chapter is our flagship group.
We have beginner, and intermediate classes and our students get access to a private Facebook group with learning content and community interaction as well. All events are on our calendar.
We meet every week at the Tim Noah Thumbnail Theater, 1211 4th St, Snohomish, WA 98290.
No experience necessary. Good for ages 13+. Family-friendly content. Taught by experienced professional actor and entertainer Jesse Stoddard, as well as other instructors.
Crackpot Comedy Cavalcade Collective Connection
A place to workshop comedy writing and performing ideas, especially in the areas of monologue, stand-up, sketch, parody, song, and improv!
Keeping it clean makes for better material, so please focus on corporate-CLEAN and family-friendly stuff (NO PROFANITY).
If you have a "Blue" Act (dirty), you are welcome to be here, don't bring that act online, capiche?
**Photo and Video Release Waiver**
By attending any class or event associated with this group it is assumed that all participants agree to have photos or videos taken at any time. This media might be used publicly and on the Internet at any time and in any manner. All participants hold the administrators of the group harmless and allow for these images and likenesses, as well as their name and brand to be used without compensation or anything else, other than a nice gesture of thank you and perhaps a pat on the back.
SIGN UP FOR IMPROV 101
Hurry! Time is running out!